Writing doesn't just mean having a published book and calling yourself an author, it can open up more doors for opportunities you may not have thought of. Emeka Ossai, our guest for today, talks a bit about how his life has changed since publishing his first book in 2016, not only because of the added income, but also fun examples like seeing an Instagram influencer holding up his book.
Being able to meet other authors is another perk to being a writer, especially authors you may see as mentors or big names in your genre. And if you ever want to see just how much your book may have meant to someone, take a look at the reviews. Your book may have made a huge impact on someone's life.
Anybody can make a difference when they sit down and put pen to paper.
Your books can also open doors for your business, like a lawyer who uses his book about what to do if you get a DUI. He now uses that book as a business card, which has given him a lot of success since it was published. Having that book published also gives him a bit more credibility in his field, plus he's already given future clients some value.
But this wouldn't be a Coffee & Marketing episode if we didn't discuss how marketing can influence our books. Having your book cover as a painting or wall art can really make it pop and let those who either come into your home or watch you on video see that you have a book published and it's a subtle type of marketing.
We've talked in past episodes about making some merchandise with a mascot or character from your book. There are businesses and people on the internet that can bring to life any mascot you might have, whether they turn them into a Funko Pop figuring or a stuffed animal.
Displaying the actual books in the background is also a good tactic for subtle marketing. The reason I think displaying more than one is because it looks like there is a demand, which is why you have a supply.
These things don't cost a lot of money to do, but they can set yourself apart from other authors, and they can also motivate you or remind you what it was that made you create the book.
Bio of the Author in the Case Study: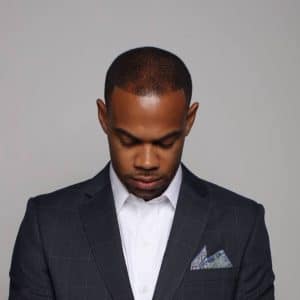 Emeka Ossai is a Canadian living in Mexico, who loves to travel and has a passion for teaching people how to increase their income, take back their freedom, and design their ultimate lifestyle.
His YouTube channel includes all things ranging from Kindle Self Publishing to personal growth, building a passive income and loads more.He started documenting his journey to creating passive income. He also works with people one-on-one, through group coaching and other courses and programs.
Resources Referred to in this Episode: