QR Code Generator for Books: Free Tool
Problems? Won't Download?
Either a web browser plugin is stopping it, or a virus protector. Try a different web browser, and if that doesn't work, then try to get the virus protector to allow that page to send the png.
What is This Book QR Code Generator?
Hello and welcome to my free QR code generator.
I designed this tool specifically because I thought it would be a great idea for authors using QR codes in something like their print books or marketing materials, to have a way to display their QR codes with a picture of their book!
The idea stuck, and finally I and my team created this. You'll find instructions on how to use it below, as well as a few tips I've researched over the years for the best way to use QR codes in your publishing.
What is a QR Code?
A QR Code (which stands for Quick Response Code) is a small square image that is scannable using smart devices like your iPhone or Android phone.
If you are creating the QR Code, it allows you to link to any website on the Internet. You do not necessarily have to own the content.
It can be anything from a public webpage, to your Amazon page, to a YouTube video, to even a private webpage that only people with QR Codes can see.
With my QR codes generator for authors, you can not only create QR codes that link to your books, but you can also include your author logo or a book cover, to help keep track of what QR codes you have!
How do you use a QR Code?
For the end user, all you have to do is scan QR Codes using the camera on your smartphone.
This works for both iOS and Android devices.
Take out your camera app, make sure it can clearly see the code, and wait for the notification to appear. That's it!
Once you've scanned the QR Code, a notification should pop up on your phone. Tap that notification and it will take you to the URL that the code is designed to lead you to.
This process used to be a lot more hassle. You usually had to have a separate app to scan a QR code, but now it's something you can easily do with your camera.
This simplicity is why QR Codes have become a major outlet for certain types of marketing strategy. It's a way to merge the physical and digital worlds.
How Can Authors Use QR Codes Effectively?
When it comes to effective use of QR codes, there are a couple of techniques that authors can use to increase their sales and/or email signups.
Where to Put QR Codes
Keep in mind that QR codes are meant to be scanned by a mobile phone or other smart device with a camera and iOS or Android running on it.
That means that QR codes are best used on physical products.
Now this is not universally true. There are instances when a QR code could be displayed digitally for people to see (see below), but for the most part, you'll be printing the code on something physical so it can be scanned with a barcode.
So let's start by going through a few actual locations where you could put your author QR code.
On bookmarks: If you are at a book signing, a convention, or any other event, bookmarks are a great way to give something away for free, in order to give readers a reminder of what you have. A QR code can take it a step further. You can add a link to your ebook, series, or newsletter on the bookmark, giving readers ample opportunities to find your book in their own time.
On business cards: If you can't fit everything you'd like to say on a business card, consider having a QR code embedded on the back or two one side. This will let readers, other authors, or working professionals the chance to learn more about you.
On banners or other promotional materials: You can put a QR code on just about anything. You could create stickers, pins, put it on a banner, or find other ways to creatively incorporate links to your books in promotional materials.
On print books: One of the best ways to use QR codes is in your print paperback and/or hardcovers. Because for print, you can't link to anything like you can in an ebook. Adding QR codes makes it much easier for people reading the print version to find the link you want them to find. All without the hassle of having to look it up themselves or type a long URL in.
At the end of YouTube videos: Here's one of the rare digital products where a QR code might be a good idea. While you can have links in the description of a YouTube video, not everyone watches on a computer or smart phone. If they are watching using a TV app, for example, a QR code could be a useful way for viewers to find your link.
Everywhere: Okay, so maybe not everywhere, but think of it this way. All you need to do is print out the QR code on a piece of paper, and you've got some marketing material. Perhaps you could go to the library or around town, placing mysterious QR codes wherever you go. Who knows, you might spark a viral marketing campaign.
What to Link To
It's not enough to just have QR codes, you need to know where to send people. Send them to the wrong thing, and your marketing efforts are wasted.
So here are a few places where you could consider sending your readers or potential readers.
Books: The most obvious place to send people to is your book sales page, either on Amazon or to a universal book link. You could put this on a bookmark for your first book, or put the next book in a series at the back of a paperback book.
Series: Perhaps a slightly more effective link would be your series page, giving readers the opportunity to buy all of your books at once. This can be especially effective if your books are undergoing a promotion or you are sending them to a box set.
Reader magnet: Possibly my favorite item on this list, we all know that email is one of the most effective forms of marketing for authors, and having a reader magnet such as a free short story can be a very effective way of getting people on that list. And an effective way to get people to your reader magnet or signup page is by using QR codes. If I were creating bookmarks or other similar promotional materials, I would definitely have at least one type go to my reader magnet.
Audiobooks: If you have an audiobook version of your book, it might be a good idea to let readers know, either on your promotional materials or in the print book itself.
Your author website: Your author website is the hub of your business. So it stands to reason that you would want to direct people there, so they can find whatever you're ready to direct them to, whether it be your books, your social media, or your newsletter.
Social media: QR codes are an opportunity for readers to engage with you, the author. So directing them to find your social media platform(s) of choice can be a great way to improve their reading experience.
Reviews: Sometimes it's difficult to get readers to leave reviews, especially if they are reading a physical copy. One way around this is to add a QR code to the back of a print book that leads directly to the reviews of that book on Amazon. It saves the reader the hassle of looking it up, making it more likely that they will leave a review..
Appendices: Often you will have a lot of additional information you'd like to hand off to your readers. This is especially true of nonfiction, where you could easily link to a glossary, bibliography, and other bonus information. But it could also work for fiction authors too, for items such as character profiles, inspirational Pinterest boards that you used while writing, etc.
Quizzes/Tests: This is, again, a great option for non-fiction writers. A quiz or test can create an interactive element to your book, and QR codes are a great way to bring your reader there, especially if they are reading in print.
Book trailers: Want a fun way to get readers jazzed about your upcoming release? A book trailer is one way to do this, and a QR code is an effective way to get them there, especially if you add it to your print book cover, or other print materials. Potential readers who see the book could watch the trailer and get excited about the book before they even purchase it.
Scavenger hunt: QR codes can be used in fun and creative ways, and one that I recommend is the scavenger hunt. Direct people to a page with some information on it that leads to another QR code, then readers can scan that and it will lead them to the next clue. This can be a great strategy for viral marketing campaigns.
Photo galleries: Let's say you wanted to include a photo gallery in your book, but couldn't afford the cost of printing in color. A QR code leading to a webpage that lists your photos could be a good alternative.
Also By Page: I don't know about you, but I don't like having to update the "Also by" section in all of my books every time I release a new book. A great way around this is to have a universal "Also by" page on your website, and link to it using a QR code.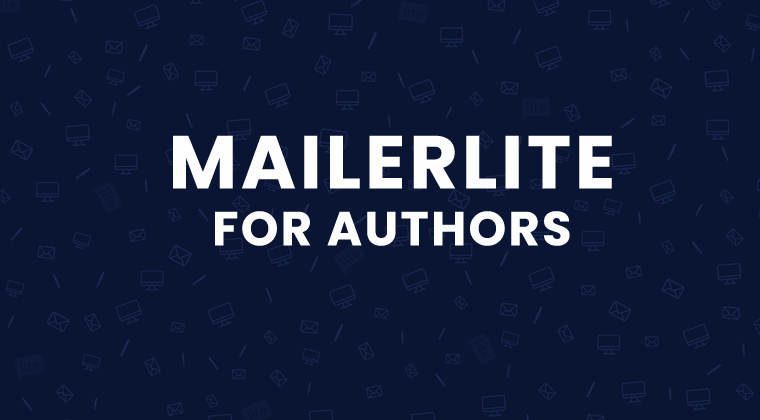 How Will You Use Kindlepreneur's QR Code Generator?
So now you have a good idea of what QR codes are and how to use them, what are you going to try?
Are you excited about this tool? Let us know by visiting my contact page, and consider checking out my other tools, such as book description generator.