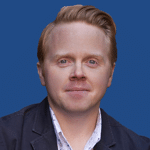 "Dave Is The Smartest Guy I Know On Amazon"
Jeff Goins of GoinsWriter.com
"There's A Reason Why 100,000 People Are Visiting Kindlepreneur Every Month."
John Lee Dumas of EoFire.com
"I Can Vouch For Kindlepreneur For Sure"
Pat Flynn of SmartPassiveIncome.com
When I'm not light saber dueling with little jedi, or sipping tea with princesses, I'm testing new book marketing tactics, and helping authors improve their book sales.
I've worked with multiple New York Times bestselling authors like Ted Dekker and L.Ron Hubbard, as well as top writers like Pat Flynn and Jeff Goins.
To help all writers learn the art of book marketing, I created Kindlepreneur as a free source for authors with the sole goal of giving you everything you need to take action, and see results.
$
0
Average Monthly Book Income