A book mockup is a way in which authors can turn their book cover file into a professionally-created 3D rendition of the book and or place it in a professional advertisement.
In short, mockups are a book marketer's best friend.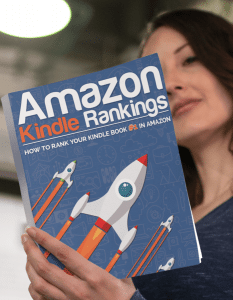 Boy, he must have paid a fortune to get that model to read his book…
In the past, most authors believed you needed to either be a professional photographer or have high-end expensive software to create images like these.
However, in this article I'll not only show you how to create book mockups without a photography degree or pricey software, I'll even list websites where you can get book mockups for free.
See this?
With a free or inexpensive book mockup, you can easily turn something blase into oh yay!
In this article, you will learn:
My proven method of creating a mockup for cheap
How to find book mockups for FREE
Whether you should create video book mockups
Let's see what kind of images you can create with your book for free, something we all appreciate.
Bonus offer:
I've got a free course on how to create profitable Ads on Amazon. There's no catch! It's a completely free course so what are you waiting for!
Get the FREE Course
List of Free Book Mockups
Here is a list of free book mockups that you can click, download, and use right away with your book cover image.
| Picture to Download | Price | How to Get It |
| --- | --- | --- |
| | Free | |
| | Free | |
| | Free | |
| | Free | |
| | Free | |
| | Free | |
| | Free | |
By clicking the link, you can download each of the free book mockups shown above. If you'd like to learn how you can turn that download into a mockup of your book, scroll down to my instructions below in the section called "How to Create a Book Mockup Yourself."
3D Book Mockups...A Book Marketer's Best Secret #BookMarketing
Click To Tweet
Also, here are some websites that do a great job of presenting even more mockups:
Paid Book Mockup Services
While the free versions of a book mockup might be all you need, there are some high-end hardcover or 3D book mockups that you should check out as well. More specifically, some of these sites show better advertisement mockups:
How to Create a Book Mockup Yourself
There are 3 ways you can create a book mockup:
Download a book mockup PSD file and use Photoshop to insert your book cover into the mockup PSD (Photoshop costs $10/month)
Use a paid book mockup service like Placeit where you can drag and drop your book cover into the mockup (~$8 for one or $29/month for unlimited)
Send the downloaded book mockup file and your book cover to someone on Fiverr, who will use their Photoshop to create it for you (~$5)
Update: A 4th option if you only need one book mockup that is free and does not require software is a section below, but it's not covered in the video yet.
To see each of these in action, check out the video below:

Want more videos like this? Then click HERE to subscribe to my YouTube channel
If you decide to publish a hardcover version of your book, you definitely want to make a book mockup for that as a hardcover book gives customers more perceived value. Plus, a mockup can be a way for you to showcase all the different versions customers can get of your book.
Use a Book Mockup Generator
A fourth way you can create a mockup for a book is to use this book mockup generator. Within seconds you'll have an incredible mockup for free, no fancy software required.
You can choose one of the following templates for your book mockup: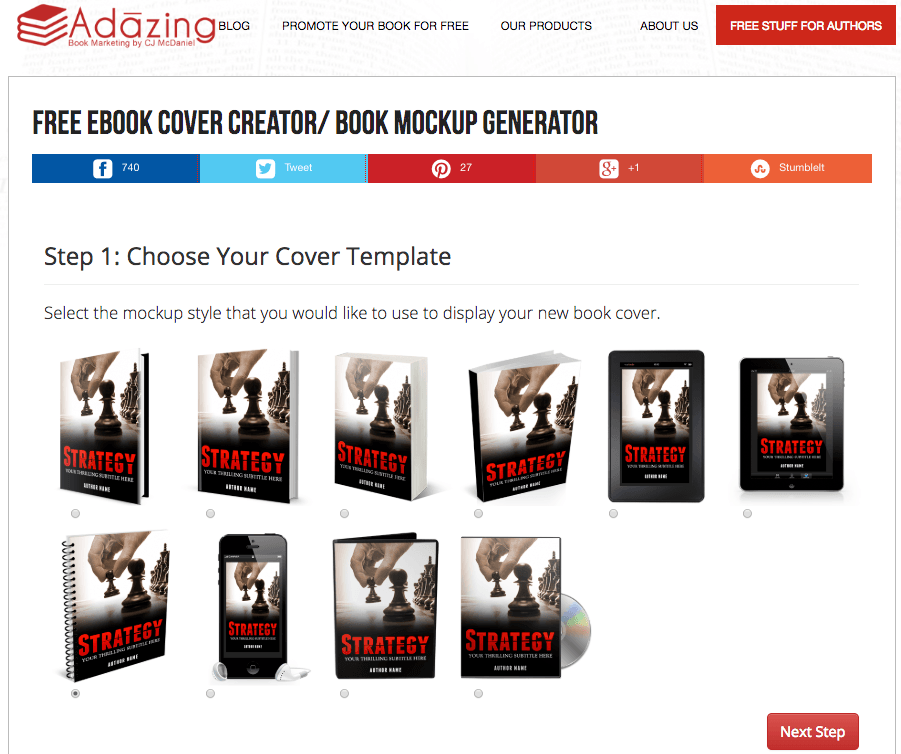 To get one of these book mockups, all you need is:
Your name
Your email
Cover image of your book
You can choose just one for free, or after you create your free one you'll have the option of buying a pack of 28 more mockups with your same book cover image at a really affordable price.
Example Book Mockups – Amazing Images You Can Create
A book mockup can really make your book look super professional.

But you don't just have to do physical books. You can create mockups on Kindles, iPhones, desktops, pamphlets, for audiobooks, etc.
If you're creating a course or software, you can create a mockup for that as well.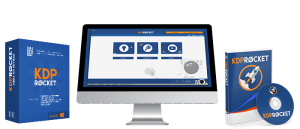 There are so many options, and many of the book mockups are free or super cheap.
Now, Start Creating Your 3D Book Mockup
As you can see, book mockups are super professional looking and can be great for putting on your website, social media, or even in an email.
And creating them is super easy too. You can just download a free book mockup or use a service for less than ten bucks.
Once you have a mockup, you have the ability to change it to make it perfectly fit your author brand if you'd like.
It's that simple.
So, get going to start turning your 2D book covers into stellar 3D book mockups.
Cheers,