Secret Method to Choosing Amazon Book Categories in KDP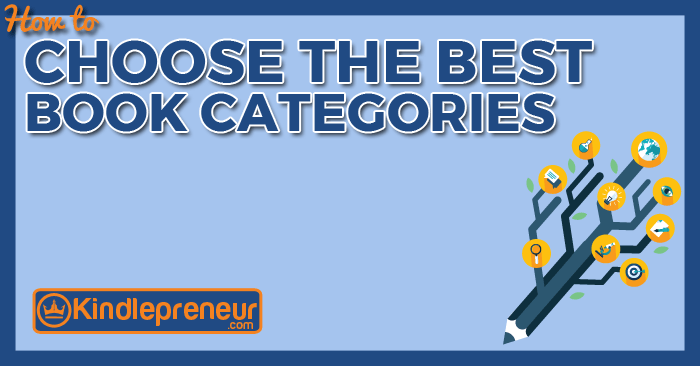 The Amazon book categories you choose will have a direct effect on whether or not you become an Amazon Best Seller.
Choose the wrong one, and no matter how many books you sell, you won't become an Amazon bestseller.
In truth, there is a lot more to choosing Amazon book categories in KDP, like secret kindle categories that Amazon doesn't tell you about when publishing, and the simple fact that you can actually be listed for 7 extra categories legitimately.
That's right, not just two or three categories like 99% of authors think.
And in this article, I will show you all of that, plus more.
In this article, you will learn:
Exactly what categories can do for your book
How to find the best categories to make you a bestseller
Secret Kindle Categories and how to get them
How to show up in 7 categories, not just 3
There's also a tool that will do all of this for you as well, but I'll show you the free way of doing it first.
What Do You Need to Do to Become a #1 Bestselling Amazon Author?
Being a number #1 bestseller on Amazon isn't just about the cool points, it also helps you sell more books as well.
However, how does an author not only make sure they make that rank, but keep it too?  Well, let's dive into how Amazon chooses which book is the #1 bestseller of a category.
It all starts with your book's Amazon Best Seller Rank (ABSR).
Amazon assigns the ABSR of a book based on how many sales or downloads it has had over a certain period of time as compared to all other books on the Amazon market. A lower number means that the book is selling better than others, and a higher number means it isn't.
So, how does this help us with Amazon Book Categories?
If your book has the LOWEST ABSR of all books in a category, then you are the #1 best seller in that category.  It is that simple.
So, choosing your kindle categories or book categories will have a direct effect on whether or not you become a bestseller.
Here's an example:
If you choose a category where the #1 book in that category has an ABSR of 2,000, then you'd need to have an ABSR or 1,999 or less in order to be the new #1. Using my kindle calculator, you'd find out that you'd need to sell over 90 books per day to reach that.
However, if you choose a category where the #1 book has an ABSR of 70,000, then all you need is an ABSR of 69,999 or less.  Again, using my calculator, that's only 3 books a day.
Big difference, right?  90 books vs 3 books?
So, the category you choose has a DIRECT effect on whether you'll become an Amazon Best Seller and get that attractive bestseller tag.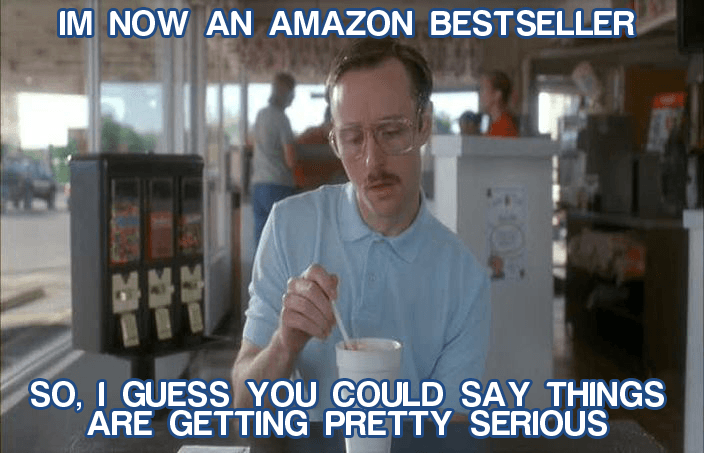 So, with that, let's look at how you can find legitimate Amazon Book Categories for both Kindle and Book, and start making more sales because of it.
How to Find the Amazon Book Categories
There are three steps to finding out how to choose a good kindle category or Amazon book category. Follow the steps below or listen to our podcast episode for finding the most worthwhile book categories.
Podcast Episode
For this, I will be using an example.  In this example, I will be trying to find a good category for a language book:
Step 1: Research Potential Book Categories
Sadly, Amazon doesn't just list every category they have somewhere – if they did, I'd be a super happy camper.
Instead, we need to 'find' pertinent but niche categories.
So, to start this, we'll begin by typing into the Amazon search box any words to describe our book. Our goal is to get a list of books that are similar to our book.
I will then systematically go through each book and check their category string links like below:
Doing the above, I checked out other books and found the following categories:
Language Experience Approach
Education Reference
Language Instruction – Miscellaneous
Foreign Language Study & Reference
Linguistics
Test Preparation
Pedagogy (I actually had to look up what this word meant..haha)
Study & Teaching
Words, Language & Grammar
Memory Improvement
Step 2: Niche down further
Niching down — okay, niche can't be a verb but humor me — can be a really good thing for your potential rankings.  The more niche you get in a category, the lower the ABSR will be in order to be a #1 bestseller
The more niche you get in a category, the lower the ABSR will be in order to be a #1 bestseller
Click To Tweet
Your competitor might have stopped at a very broad category, but by looking for further book categories, you can niche down your selection and thus, have less competition.
After clicking on a category, look to the left side and see if you can click down any further.
In the example above, I checked out "Words, Language & Grammar," and sure enough, there are some niche categories to choose from.
Hmmm….out of these, I can select "Linguistics, Study & Teaching," and potentially "Vocabulary."
Again, we are just checking our list for more potential places to select.
So Steps 1 and 2 help you build your list of potential Amazon book categories. Now we are going to work on selecting the right one!
Step 3: Check the #1 Best Seller in that Category
Now that we have a list of potential categories, it's time to see which one has the best chance of making me a consistent bestseller.
To do this, just click the last part of the category link chain. This will take you to the Categories' Top 20 Page.
Next, click on the #1 best selling book in that Amazon book category.  Now, go down to its ABSR and record that number next to the category name in your notes. This is the ABSR number you'd need to beat in order to be the #1 bestseller.
Once you have a list of all the categories and their #1 best seller ABSR, place them into the Kindle Calculator below or here and it will tell you how many books you'd need to sell today in order to be the #1 best selling author in that category.
Once you've done that, look over your list and choose the one that best represents your book and has the highest ABSR.
Using my example above, I got the following results:
Amazon Book Categories
| Category | ABSR | Book Sales To Be #1 |
| --- | --- | --- |
| Language Experience Approach | 10,567 | 15 |
| Education Reference | 368 | 237 |
| Language Instruction - Misc. | 19.761 | 13 |
| Foreign Language Study & Reference | 268 | 386 |
| Linguistics | 11,612 | 15 |
| Pedagogy | 552 | 164 |
| Study & Teaching | 15,304 | 14 |
| Words, Language & Grammar | 1,810 | 94 |
| Memory Improvement | 368 | 237 |
| Test Preparation | 155 | 723 |
Looking at this list, my best kindle categories for becoming a #1 bestseller are:
Kindle Store > Kindle eBooks > Reference > Foreign Language Study & Reference > Language Instruction > Miscellaneous
Now, if my book was categorized for these two, all I'd need to do is sell about 13 books and I'd be #1 🙂
*Don't forget there are different Category strings for 'books' and 'Kindle books' on Amazon.  They look like this:
Books: Books > Reference > Words, Language & Grammar > Study & Teaching
Kindle: Kindle Store > Kindle eBooks > Reference > Words, Language & Grammar > Study & Teaching
And sometimes they have a Kindle version of a category, but not a book version (or vice versa).
So, if you have a soft or hardcover book, repeat Steps 1-3 for 'books' now that you've identified kindle categories.  If you don't have a print book, then you're good to go.
KDP Rocket's New Category Feature
Here's the fun part.  A brand-new feature of the award-winning software, KDP Rocket, does everything I just showed you in two clicks of a button, thanks to its new Category Hunter feature:
See, just like that, KDP Rocket will immediately:
List all the categories books show up for
Tell you how many books you'd need to sell in a day to be #1
Tell you how many books you'd need to sell to be in the top #20
And just like that, you can now select the best categories for your book and know exactly how many copies you'd need to sell in order to be #1 or just to make it in the categories' Top 20 – all with a simple click of a button.
Talk about a major time saver, as well as some good data.
Extra Tips and Tricks to Book Category Selection:
The ABSR changes every 2 hours, so what it takes to rank #1 can change as well
New books enter the market, which can quickly change a GREAT category into a super hard one.  Keep an eye on your categories and change as necessary
Having tools like KDP Rocket can make selecting or changing categories very fast, efficient and effective.
Make sure you are moral about your choices…nothing grates my cheese more than seeing books that don't belong in a category taking up the spot
Don't forget to do the same research discussed above but for 'books' if you have a print version
Secret #1: Amazon Keyword Categories
Did you know there are certain categories that require you to have a special "keyword" as one of your book's 7 kindle keywords for both fiction and nonfiction genres upon publishing in order to show up for it?
They're called Amazon Keyword Categories.
So, before you contact Amazon and ask them to add your book to a specific category, make sure to check Amazon's list of keyword categories, and ensure yours isn't on the list.
If it is, then make sure to add its keyword as one of your 7 keywords in your book's KDP dashboard.
Secret #2: Changing Categories and Showing Up for 10 Categories
I bet that if you did the above steps, you probably found a couple of category strings that aren't offered in your KDP dashboard when you went to publish.
Or, you've probably seen that other books are listed in more categories – like 10 Amazon categories!
Well, I've got good news for you.  There is a special way in which you can contact Amazon and not only get them to include your book for whatever category you want, but you can get them to add you to 10 categories.
In order to show up for those kindle and book categories not initially offered, or to show up for more categories than just 3, do the following steps:
Find a category you want to rank for (copy the full string)
Check to make sure it isn't a secret kindle category that needs a specific keyword like we discussed above
If it is, copy the keyword, go to your KDP dashboard, and make it 1 of your 7 kindle keywords
Click to go to this Help/Contact Page for Author Central and sign into your KDP account
Under "Select an issue" select "My Books"
Under "Select details" select "Update Information About a Book"
In the fields that appear, select "Browse Categories"
Then "I want to update my book's browse categories"
Select the method in which Amazon should contact you:

If you're in the United States, then select Phone and type in your number.  They will call you immediately and change your category or add a category immediately.
If you select "E-mail" type in your name and email address (should autofill in) and write the below:

Hello,

I'd like my book, (TITLE) with ASIN number (ASIN NUMBER) to be added to the following category: (PASTE THE FULL CATEGORY STRING HERE)
A category string looks like this:
Kindle Store > Kindle eBooks > Science Fiction & Fantasy > Science Fiction > Colonization
Note: it's best to ask for just one at a time.  I've seen rejection occur when someone submits multiple Amazon book categories in one request.
Here is a video showing step-by-step how to do it:
So, once you've done this a couple of times, you'll see your book has been included in a lot more than 2 categories 😉 Well, sort of…which is why there is Secret #3.
Secret #3: Seeing All of Your Amazon Book Categories (because they're hidden now)
In late 2017 Amazon made a big change.  Although you can rank for 10 categories (combo between ebook and book), you'll still only see three categories on your sales page.
This set many a savvy book markers into a tizzy.
They knew their books were listed for more than what they saw, but they couldn't figure out how to see them ALL – until now.
Here's how to see all fo the categories your book is listed for:
Find your book's ASIN number
Place the ASIN number into Amazon's search bar and click search
Now, all of the category strings your book is a part of will be listed on the left side
Now Go Get Listed For Your Ideal  Categories and Become a Bestseller
So, now that you know the power of categories and what it takes to rank #1 for a specific Amazon Book Category, it's time to take action. Of course, as bestselling author, Jeff Goins says, "before you can launch a bestseller, you need to write a bestseller." Then you need to implement these steps to find the best book category for your book.
Now, whether you're using a tool like KDP Rocket or doing it by hand, it's important to keep checking your categories so that you can always ensure you stay at #1 and gain those extra sales because of it.
Be sure to check out
KDP Rocket
and see how it can help you select best selling categories in a jiffy :]
And with that, you should have no problem landing in the #1 bestseller position.

Hey Guys, I'm Dave and when I am not sipping tea with princesses or chasing the Boogey man out of closets, I'm a Kindlepreneur and digital marketing nut – it's my career, hobby, and passion.
GET MY FREE KINDLE RANKING EBOOK