How to Get Your Book Translated
Getting your book translated so that it can adequately be sold on international Kindle platforms is a great way to make extra money and reach a wider audience.
Unless you happen to be bilingual, you're likely to come across a hurdle – translating your book into the language of your chosen international market.
Thankfully, help is at hand. In this article, you'll be given a complete guide to finding the right translator for your book (and your budget!).
If you'd like to learn more about publishing internationally, check out this article.
Don't risk a sloppy or bad translation – it will tarnish your reputation and lead to missing out on potentially lucrative foreign markets.
What You Will Learn
Advanced tactics to figure out the best market to translate your book for
Translation services and tactics
How to get more out of a translation freelancer
How to monitor and improve once you launch your translated book
Also, if you haven't read it, I'd recommend checking out my article on the Amazon International markets and how you can optimize your book for more sales. That way, that article and this one will be the 1-2 punch combo you need for the international knockout.
Choosing A Language For Your Book
We all know that the US market is the largest – but as we've discussed, its also the most competitive and surprisingly, not the fastest growing Amazon market anymore – we'll get into that in a second.
So, to help you figure out which markets might be worth your time and money to get your book translated, let's look at what markets are growing but have less competition.
And finally, I'll also show you one easy tactic that helped me to find the perfect market for my book.
Fastest International Amazon Markets you need to think about
Surprise, but India is actually the fastest growing Amazon market with Amazon ready to pump another 3 Billion dollars into it. Yup, Jeff Bezos is bullish on the market, and maybe you, as an author should be too.
With over 1 billion in population, its hungry and book consumption is increasing. This is something that myself and Amar Vyas of My Kitaab Podcast discussed. His podcast is solely devoted to a teaching about self-publishing in India – so he's no stranger to the concept.
Another rising market with little to no competition in Italy. As you saw in our last article, authors have been enjoying the relatively low competition and building legitimate foundations to grow their author brand.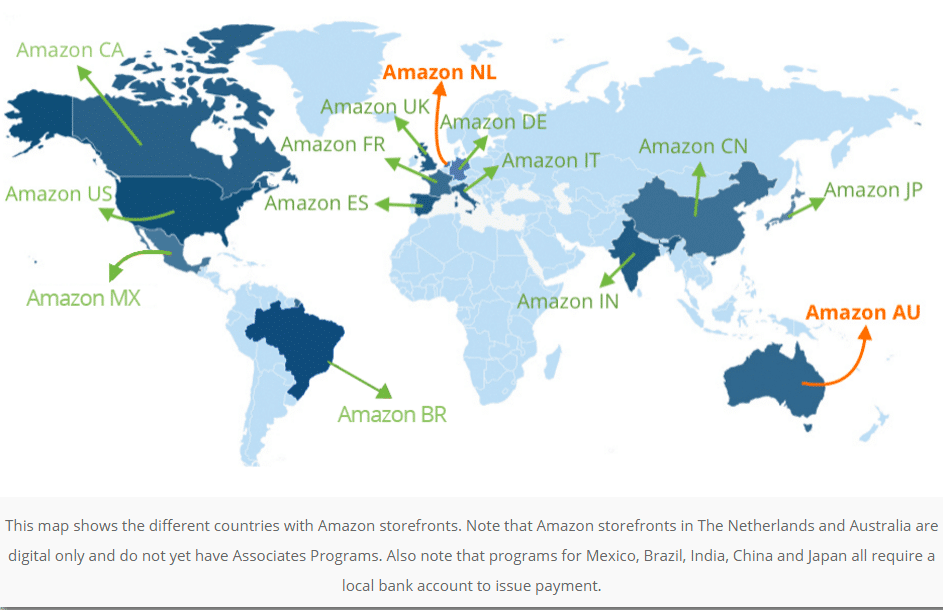 Why Guess When You Can Tell Where People Are Buying Your Book
But just because a market is growing, doesn't mean that your already published books would thrive in it and thus be a good ROI based on the translation costs.
So, how can you figure out if there is any interest in that country for your book?
Two options or methods:
Check your KDP backend and look to see how many international sales you've already had with your English book. Granted, maybe its just some Americans that live in that country buying your book, but at least you have an understanding that there are people there who are interested.
Another method is using Book Linker, a free international universal link. Basically, you put your book's Amazon URL into it, and it creates a link that will work on ALL Amazon markets for free. So, if someone from Spain clicks on your book's link and even if they don't buy it, you'll know that your book drew interest in that market. This is super effective if you were to do book promotions or place it on Facebook groups.
Now that you know what markets are hot, and how to figure out where interest in your book already lies, let's look at how to get your book translated.
Translation Options: Services vs. Freelancers
Broadly speaking, you have two options when it comes to translating your book for your chosen foreign market – either find an individual translator to work on your project, or use a service/company instead.
There are pros and cons to each option, so allow me to now show you some of the translation companies which are out there, and also offer some tips and guidance on finding an individual translator.
1. Book Translation Services

Babelcube has no upfront costs, but will take a flat 15% of royalties. Babelcube currently supports the following languages: Afrikaans, Dutch, English, French, German, Italian, Japanese, Norwegian, Portuguese, and Spanish.

This is a London-based translation company with some pretty impressive testimonials – Microsoft and London Metropolitan University, for example, attest to their services.
Today Translations do not make their prices public, but instead, offer a free quote service for your project. Expect to pay a premium price for a premium service.

Translators Base is something of a middle-ground between using a service and finding an individual, insofar as it's a service which helps you to connect with individual translators!
Basically, Translators Base allows you to post a project description, and then you will receive quotes from individual translators and translation agencies.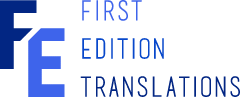 This is another UK based service with a host of accreditation and credentials – for example, First Edition has worked with the United Nations, is a member of a Chartered Institute and so forth.
First Edition specializes in translating non-fiction books – they list their areas of expertise as the following: cookery books, wines and spirits, guidebooks, children's books, art catalogs, architecture and urban design, travel books, gardening, crafts, eBooks, phrasebooks and dictionaries, educational material, and periodicals.
First Edition doesn't have a price list, but they do offer a free quote service. Their site has a live chat function, so you can get answers to any queries you may have.
Interestingly, First Edition also offers a service by which certain books are 'Americanized'. Maybe you are thinking about translating a book from a non-English language for the American market? If so, First Edition could help you to do so in a natural sounding way.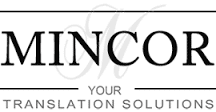 Mincor boasts of having not only native translators to work on your project, but also translators who are familiar with the conventions for books within each market. They use the example that dialogue is marked with " " in English but _ _ in Spanish. I didn't know that – apparently Mincor does!
As is par for the course, Mincor offers a custom quote with regards to pricing for your project, but dig a little deeper and you will find the following price list –
Machine Translation (software only) – $0.03 per word
Machine Translation with Human Editing – $0.08 per word
Human Translation and Editing – $0.11 – $0.15 per word

The imaginatively named 'Translation Company' from Harcz & Partner Ltd has been in business since 1997 and boasts the ability to translate from English into over 256 languages.
The rates charged differ on the language pair (e.g from x to y) and the relative difficulty of the project. As a guideline, Translation Company states the following rates –
Icelandic: EUR 0.14 per English source/target word.
Eastern European languages: EUR 0.07 – 0.09 per English source word.
Exotic languages: from EUR 0.09 per English source word.
German, French, Spanish, Italian, Portuguese: EUR 0.09 – 0.14 per English source word.
German, French, Spanish, Italian, Portuguese into American or British English: from EUR 0.12 per source word.
Translation Company caveats this price list by stating that the complexity and subject matter of the price can alter the quote they offer. They also state that they will offer more favorable rates for longer projects, such as books (how useful!).
Get More Out Of a Translation Service With these Tips
As you can see from the above, there is a wide range of companies willing to translate your book for you. It can be a little overwhelming to choose the right option, so please keep in mind the following questions when you are undergoing your process of consideration –
What will be the total price? Is this guaranteed or could there end up being extra charges?
How much input will you have in the process? Do you get to reject a translation or provide feedback?
Go over the fine print and make sure you will have the full rights to your translation
Does the service you use have a track record of translating similar works to your own?
Will you have a direct point of contact, either the translator or a representative of the translator?
What's the time-frame for translation? Is this guaranteed?
What's the reputation of the service? Can you find people saying good things about it outside of the service's own website?
How does the translation cost fit into your financial projections for the book?
How many copies of the foreign book will you have to sell to make a profit on the translation? Is this a realistic target as indicated by your foreign market research?
As you can see, translating a book is not something you should rush into.
Ultimately, when considering whether to hire a translation service with an upfront cost, or choose the Babelcube option, you need to dispassionately, logically evaluate your sales projections and weigh up which option makes more financial sense.
2. Freelance Translators
The other main option when it comes to translating your book is to find and hire an individual, freelance translator, rather than hiring the services of a translation company.
Let's take a long look at some of your options for finding individual freelance translators, the best practice for using each option, and finally, some general guidance and advice when choosing the option of a freelance translator.
If you are at the point in your writing career where you are thinking of having your book translated, you probably are no stranger to Fiverr.
As expected from working with individual service providers, you will typically come across people offering translation to and from a single language, with the more common languages being more widely represented. There are a lot of options for Spanish or French, for example, although some service providers offer Chinese and other non-European languages.
The going rate for Fiverr seems to be about $5 per 500 words, or $0.01 per word. You will notice that this is a lot cheaper than the translation services quoted above. However, a word of warning. Many of the translation gigs on Fiverr are not well reviewed. It's absolutely vital to find someone with a consistent track record of good reviews.
At the time of writing, Upwork more or less monopolizes the world of online freelance marketplaces. It should, therefore, be one of the first places you consider looking for a freelance translator for your book.
Over 3000 translation projects are hiring on Upwork as I write. That's in addition to any translation projects currently in progress on the site. This level of activity is a clear indication that Upwork is at least worthy of your consideration.
How to Hire An Upwork Translator
It's a virtual certainty that your Upwork job will get a variety of bids. This isn't the challenge. Finding the right person for the right price is where you need to be cautious. These tips will help you to go about the Upwork hiring process in the right way. Consider the following when evaluating any Upwork bidder –
Do they have a track record of delivering similar types of work? There are rare situations where you may want to gamble on someone without a review history, but generally speaking, you want to see multiple successful translation projects on the freelancer's profile which are comparable to your own project.
If the freelancer has done some books, find them in that international market. If you see lots of books with low reviews in the international market and better reviews in the US market for the same book, then you're probably looking a book that had translation issues. You can also have google translate the reviews and see what they say.
What kind of feedback does the freelancer have on Upwork? You want a freelancer with a good reputation for being timely and communicative.
Is the freelancer willing to respond to your questions ahead of hiring them? Upwork makes it easy to speak with freelancers via video chat. This is highly recommended in order to feel sure about the identity of the person you are hiring.
Can the freelancer produce samples of their prior work? Someone who is unwilling or unable to show you their previous projects should ring alarm bells.
Before finalizing a hire, be sure to have a written series of project milestones and deadlines that your freelancer has agreed to. You may want to consider breaking up the project into smaller milestones, and paying out a portion of the total fee upon each milestone completion. This can motivate a freelancer to prioritize your work.
After hiring, you will be expected to fund at least the first project milestone. This money will be held in an escrow service – it will not be released to the freelancer until you give the go ahead. This allows you to use Upwork with peace of mind that you won't be scammed.
Once your freelancer has been hired and the project is active, communication is key. It's important to find the right balance of checking in with a freelancer and giving them space to work. You should try and respond promptly to any questions you receive.
Freelance Translators – Final Thoughts & Tips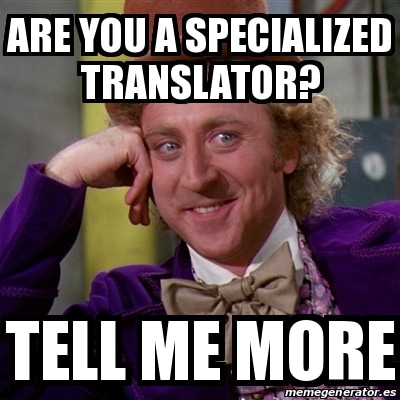 Overall, finding a freelance translator is likely to require a lot more work on your behalf, in terms of research and communication. However, this can be offset by the cost saving you may be able to achieve in comparison to a translation company.
Finding a good freelance translator can also be advantageous in the long run. If you develop a good, direct working relationship with a translator, it sets you up for a long-term partnership. This can be more rewarding than dealing with a company or agency, who may not be able to guarantee you the same translator for each project.
Proof Your Translation
Congratulations!
At this point in the process, you have a translated version of one of your books. Epic stuff.
However, the work isn't quite done.
Even when writing in English, you are aware of the importance of proofing your work for common linguistic errors that can be overlooked at the time of writing.
This is just as important, if not more so when dealing with a foreign language version of your work.
Many of the translation service companies listed above include proofing and editing in the cost of their service. If so, great. One less thing to worry about.
If you've chosen the route of a freelance translator, you should consider hiring a separate person, or service, to proof your work.
Translation and editing are different skill sets and it can be helpful to have a fresh pair of eyes to proof your work, as the actual translator is more likely to not see their own errors.
You need to factor in the cost of proofing when considering the financial aspect of choosing a company or individual. It is still possible to translate and proof a book more cheaply using freelancers than individuals – but you need to factor both costs into your total cost evaluation.
Publish & Monitor
Once you have a proofed copy of your translated book, go ahead and publish your work.
The usual tips apply here for creating a book description, promoting your work and other aspects of a book launch which is outside the scope of this article.
Be aware that there may be regional differences in book covers and a promotion service that works for one national market may not have the same results internationally.
After your book has launched, keep a close eye on its performance. Is it selling as well as you hoped? Are you on track to recoup the costs of your translation and proofing? Is there the potential to build a fan base within an international market?
Selling Your International Book Rights
In many cases, you may want to think about just selling the rights to your book in a certain Amazon market, instead of getting it translated yourself and then having to market in that country.
This option happens more than you think and is very beneficial to the author, as well as an international book publishing company. They get to sell a book they know is good (because it's done well in other countries), and you get paid for book sales you probably wouldn't have gotten on your own.
If you're interested in know more about this, you can check out my podcast episode on this subject here, or listen below:
Boldly Go Where Few Writers have Gone before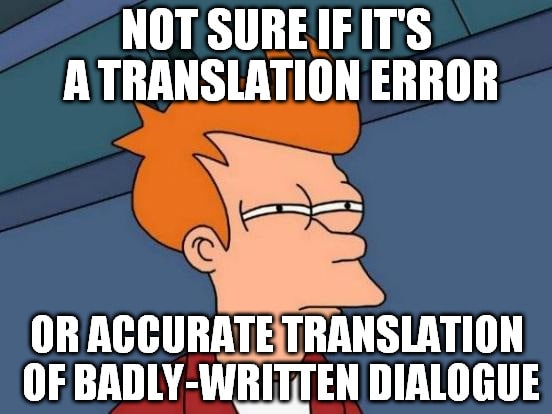 By this point, you know the variety of translation options available to you, the right way to go about finding a translator, and what you need to do after your book is translated.
Consider this another weapon in your already extensive book marketing arsenal.
Go forth and explore strange new markets, seek out new readers and new fans, and boldly go where few writers have gone before…
Cheers,

Hey Guys, I'm Dave and when I am not sipping tea with princesses or chasing the Boogey man out of closets, I'm a Kindlepreneur and digital marketing nut – it's my career, hobby, and passion.
GET MY FREE KINDLE RANKING EBOOK