If you're looking for a Smashwords review, you're probably keen to know what Smashwords can do for you as an author.
Previously here at Kindlepreneur, I've explored how Smashwords stacks up against Draft2Digital in a quick comparison.
Today, I'm going to look at Smashwords in isolation.
What exactly is it, and how can it help you as a self-published author?
Read on to discover the essential information you need to know about Smashwords.
What Is Smashwords?
Do you see yourself mainly as a writer or a book marketer?
If you're anything like most authors, definitely the former!
I've been serving the author community for years.
In fact, Kindlepreneur just had its fourth birthday!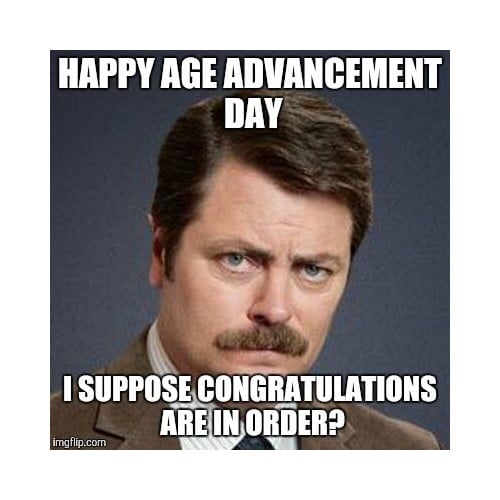 In that time, I frequently hear authors express their frustration that they 'have to spend so much time on things other than writing.'
I get it. We're in this to create books worth reading, and we are eager to share them with the world.
The admin side of things is usually the least enjoyable part of self-publishing for most writers.
That's where a service like Smashwords comes into play.
They offer a range of tools and services to make the lives of authors a little easier.
How?
By providing distribution for your books, as well as a range of other marketing options.
Before we delve deeper into what Smashwords can do for you, let's check out if they are a company you can trust.
Is Smashwords A Legit Company?
In a word, yep!
This isn't some kind of shady fly by night operation.
The story of Smashwords began back in 2002. The founder of Smashwords, Mark Coker, was unable to find a publisher for his newly written novel, despite having top-tier literary representation.
As a result, Mark came to the conclusion that the publishing industry as it then existed was not set up to meet the needs of all authors.
Now that you know the origin of Smashwords, check out the following facts to help you decide whether it's a company you can trust:
Profitable since 2010
One of the fastest-growing privately held companies in 2014
Used by over 135,000 authors, agents, and publishers
For me, those facts about Smashwords make me feel confident about their company, its reason for existing, and the fact that so many people choose to use it.
So now that you know the story behind Smashwords, what exactly do they do?
What Does Smashwords Offer Authors?
We'll look at how Smashwords aims to serve its two primary audiences: authors and readers.
First up, authors.
If you're reading this Smashwords review, I'm willing to bet you're either an author or looking to become one soon!
So what does Smashwords do for authors?
Distribution. Smashwords is able to distribute your book to major retailers, including Barnes & Noble and Apple Books.
Author profile. Smashwords offers a range of tools, such as author pages with bios and headshots, book sample options, video tools for promotional items such as book trailers, and a self-interview tool.
Author control. You can set your pricing for different markets and currencies, allowing you to take a truly international approach to book marketing.
In a nutshell, Smashwords helps you get your books into the hands of the right readers, while also offering a place to build your promotional platform.
What Does Smashwords Offer Readers?
Of course, as an author, you want to ensure your readers are happy.
Therefore, it's natural you'll want to consider the experience that they will have accessing your work through Smashwords.
Considering the perspective of a reader, why is Smashwords worth considering?
Ability to sample books. Readers can 'try before they buy' when they read part of a book before buying it. This helps ensure reader satisfaction and lessen the likelihood of bad reviews.
Follow authors. Smashwords readers can follow authors they like. This provides them with an alert whenever an author releases a new book.
Create libraries. Authors can create collections of authors and books they enjoy. This opens up the possibility for genre marketing and partnerships with other Smashwords authors.
I get the genuine feeling Smashwords has been set up by people who love books. It seeks to serve authors and readers at the same time, which is truly a win-win.
How Much Does Smashwords Pay?
Kindlepreneur has never shied away from the financial side of self-publishing.
Heck, it's kind of in the name.
At the same time, I don't see a conflict between great art and making money.
The starving artist is an outdated stereotype which serves no one.
With that little rant out the way, what do you need to know about the financial side of Smashwords?
If your book is sold through the Smashwords retail platform itself, you receive 85% of the net income. This is 85% of the retail price less Paypal fees.
If your book is sold through one of Smashwords' partner platforms, you receive 70.5%
For library sales, you receive 45% of the income through Smashwords' partner library distribution services, or 70% if the libraries purchase your book directly from Smashwords itself.
When considering distributing your books through Smashwords, it's worth running the numbers.
Many authors have different approaches when it comes to the price of their work, not to mention different sales expectations.
Take the time to crunch the numbers for your own situation, and figure out the financial implications of Smashwords.
Does Smashwords Offer Tools For Book Marketers?
At Kindlepreneur, my focus is serving the author community by providing advanced book marketing information and tactics.
There are plenty of fantastic sites out there focused on more of the craft side of publishing, such as my good buddy Jeff Goins'.
So with regards to book marketing, what can Smashwords do for you?
Reach readers. Are you familiar with the classic 4 Ps of marketing? If so, you'll know the importance of 'place.' Smashwords is able to place your book in many major retailers, including their international markets.
Brand. Building your author brand is a key component of book marketing. Smashwords makes it easy for you to create a platform. After all, many readers are almost as interested in you as they are in your work!
Promotions. Smashwords offers some pretty cool tools, such as the ability to easily generate coupons for your books and a widget for easy off-site marketing. How cool is that?
Ultimately, Smashwords provides a range of book marketing options to help you promote both yourself and your work.
Does Smashwords Require Exclusivity?
One topic in the author world bound to provoke a discussion is exclusivity.
The endless question of whether to go wide or narrow.
If you've heard my podcast episode on the topic, you'll know that I feel both ways can work well.
If you're enrolled in certain Amazon programs, you won't be able to participate in Smashwords, as Amazon wants your book all to itself.
However, Smashwords itself does not require exclusivity.
They want you to be free!
This is an attractive option for authors who favor the 'going wide' approach to book distribution.
Smashwords Pros and Cons
If you've read this far, you should have a solid idea of what Smashwords has to offer and the implications of using it.
To sum it up, here are the pros and cons of Smashwords:
Pros
Good distribution to many major retailers
Options to build an on-site author platform
Cool book marketing features such as widgets and coupon codes
Cons
Not able to use alongside certain Amazon programs
I feel Draft2Digital has more to offer overall than Smashwords
Of course, I'd love to get your take on this. Have you used Smashwords? What's your experience been?
Let me know in the comments and I promise I'll take your feedback into account when I update this guide in the future!
Cheers,